Cable - The BIG Migration
Business Cable Services
Business cable services provide organizations with unrivaled network speed, reliability and security.  However, if you are using coax, you are sharing connectivity with the kids when they get home from school and other area businesses.  Cableco's rapid deployment of fiber has changed the landscape of the industry, and this provides your business with a whole new world of data connectivity options. Telecom Professionals partners with ALL the top cable companies in the U.S. to provide strategic cable solutions for your business.
>By working with us, you'll receive:
Strategic cable services consulting
Implementation resources
Service escalation management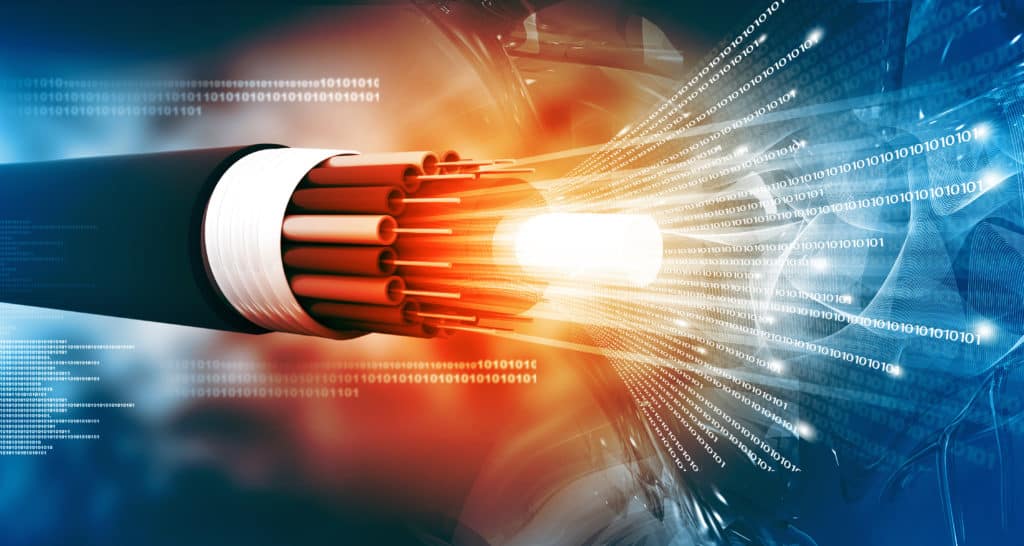 A Single Source Solution Provider For All Your Cable Service Needs
Your business requires a robust data network. Our primary goal is to ensure that you, our customer, receive the best possible network solution that maps and scales with your business objectives. Cable services provide your company with advanced communication solutions that makes your business more competitive in today's marketplace.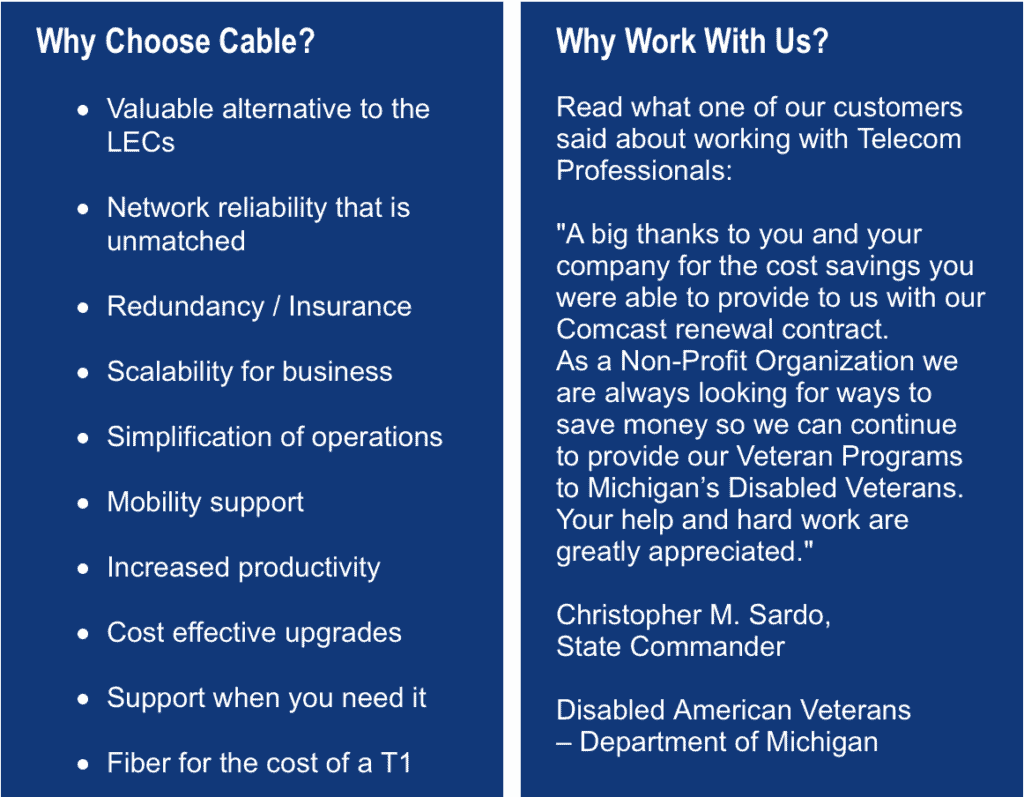 Internet

Cable internet connectivity is fast and scalable! With cable fiber or coax networks, organizations get bandwidth options up to 10 Gbps, expediting data transfers, media sharing, media streaming and collaboration.
Fiber optic service includes an SLA and synchronous connectivity, providing consistency and reliability unmatched by coax cable. It is rapidly becoming the industry standard. Check out the numbers:
Fiber – up to 10 Gbps up and down (synchronous)
Coax cable – up to 1 Gbps download by 35 Mbps upload
Network Services

Cable networks provide high-capacity, high-bandwidth and high-speed access in a reliable and secure environment. Remote employees and satellite offices can access applications and services safely and efficiently anywhere in the world.
Voice
Cable company facilities-based networks allow for an easy-to-manage, fiber-rich IP network with superior functionality and call quality.
Cable powered PRI provides multi-line, high capacity ISDN voice trunks, while SIP trunks allow businesses to utilize VoIP solutions using their current phones.  Turn-Key Hosted VoIP over coax solutions are also available, with all phone equipment included.
Bundled Services
Bundling cable services allows organizations to reduce the complexity of their network while streamlining processes. By bundling phone, internet, ethernet, and/or cable TV services, organizations often invest the cost savings back into the business via bandwidth upgrades or other value-added services.
Our Cable Partners
Our strategic partnerships with the top cable companies in the U.S. include: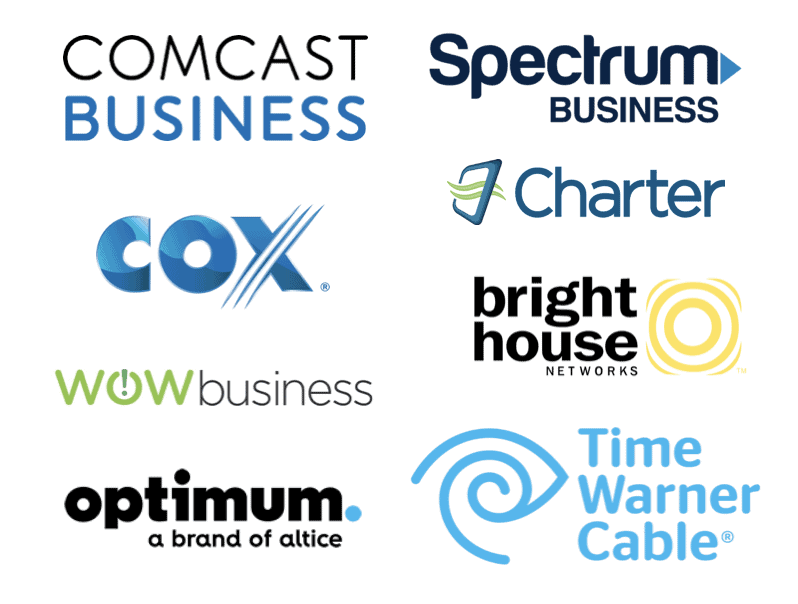 Comcast Business
Spectrum Business
Charter Bright House
Time Warner
WOW Business
Optimum
Cox
The recent merger between Charter, Time Warner and Bright House has consolidated all three companies, and they are now Spectrum. NO PROBLEM! One call does it ALL! We will help you navigate through the transition smoothly.