what our customers are saying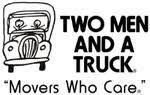 Telecom Professionals has made my life easier when it comes to managing our high-speed internet and TV services.  I manage multiple Two Men And A Truck Franchise locations.  Telecom Professionals handled the order for our Kansas City location and didn't disappear after the sale.  They let us know when faster internet speeds became available and took great care of us when we moved offices to a new location last year.
When we were ready to open our newest location in Santa Fe, Michael Bell made it easy by quickly communicating ALL carrier options on one spreadsheet to best meet our needs.  He also ordered our high-speed internet and coordinated the install.  Telecom Professionals is our first contact for high speed internet service and support.
Sincerely,
Curtis Newman-Franchisee
TWO MEN AND A TRUCK®
San Antonio, TX | Albuquerque, NM | Santa Fe, NM | Kansas City, MO

I've worked with Michael Bell and Jeff Rains at Telecom Professionals for over 3 years at Tappers Diamonds and Fine Jewelry.  Where others had failed, they worked with the Somerset Mall management to bring fiber internet service to our store at that location.  They also serviced our West Bloomfield location with a fixed wireless solution that improved our speed and dependability at that location.  Telecom Professionals didn't replace our relationship with the carriers, they enhanced it by providing value added services without extra expense.  I recommend their consulting services to all businesses without hesitation.  If you need fast, dependable internet service for your business Telecom Professionals is your company.
Sincerely,
Tom Weil, System Administrator
Tappers Diamonds and Fine Jewelry

We have worked with Jeff Rains at Telecom Professionals to manage our voice and data networks. Jeff and his team implemented a solution that doubled our internet speed and reduced our costs by 20% on contracted services. After our contract expired, we were migrated to a carrier that saved us an additional 20%. Working with Telecom Professionals allows us to focus on our business while they keep track of the best products and services available for our business. I would recommend Telecom Professionals to any business that is looking for better management of their voice and data networks while reducing costs.
Sincerely,
Peter Barclae
Chairman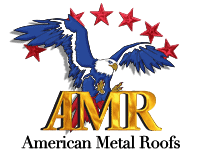 We are always looking for ideas to reduce overhead and increase internet speed. Jeff Rains and his team were able to locate and install fiber optic internet when others told us that fiber was not available at our facilities. Telecom Professionals upgraded our fiber internet services and consolidated our telephone services.  Telecom Professionals also assisted in designing the solution for our call center integrating the voice and data between our locations.
Additionally, when we experienced a billing issue with AT&T, Telecom Professionals escalated it to the MPSC.  We received a prompt positive response from AT&T's office of the President resolving the billing issue that we disputed with AT&T for over a year.   We have fewer invoices to deal with, and better yet, someone to make sure that they are correct.
Since we started working with Telecom Professionals, our internet speed has increased dramatically and our costs have been reduced.
I highly recommend Telecom Professionals to businesses looking for technology upgrades and reduced costs.
Mark Schmitz
CFO – American Metal Roofs, Inc.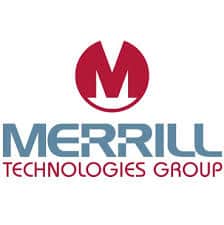 We are always looking for ideas to reduce overhead and increase internet speed. Telecom
Professionals upgraded our fiber internet services and consolidated our telephone services. They worked on eliminating our POTS lines and assisted with the migration of our alarms to a wireless platform.
Since we started working with Telecom Professionals almost 10 years ago, Jeff Rains and his
team have condensed and monitored the charges of multiple telecom providers and significantly reduced our telecom expenses. I have fewer invoices to deal with, and better yet, someone to
make sure I'm getting the best value.
I highly recommend Telecom Professionals to businesses looking for better telecommunication
service and reduced costs.
Sincerely,
Matthew R. Yackel
CFSOIIT Manager
Merrill Technologies Group

We are always looking for Ways to reduce overhead, and streamline burdensome procedures. I was overwhelmed by all the different phone bills coming in Weekly from various companies. We service many cities in three states, so this was getting quite difficult to monitor, and we have no doubt that we were not being as cost effective as We should have been.
Since starting with Telecom Professionals around five years ago, Jeff Rains and Kay have condensed and monitored the charges from these various phone companies and significantly saved us much money. I have fewer invoices to deal with, and better yet, someone to make sure I'm getting the best value possible.
I highly recommend Telecom Professional to businesses that are looking to have better telecommunication service and reduce costs.
Sincerely,
Richard King;
King Enterprises, Inc.
(dba) Stanley Steemer, Saginaw, MI

The Diocese of Saginaw and Nouvel Catholic High School were both in need of new telephone systems. We hired Telecom Professionals to help us design a better voice network and to choose a telephone equipment vendor. We had just re-negotiated our usage agreements so we felt there was little savings to be gained by installing a new telephone system. Telecom Professionals assured us they would search every avenue to help us reduce costs. We knew it was time to replace the old equipment and were looking forward to new telephones and the features an updated system would offer.
Telecom Professionals assisted us in each step of a complex process. We integrated the Diocese of Saginaw and Nouvel Catholic High School onto one telephone system and upgraded several features that were not available with our existing systems. We gained the efficiency of one system and were able to maintain the autonomy of two separate organizations.
The added benefit that really made this project a success was the savings that Telecom Professionals was able to generate. We received refunds for incorrect billing, and by consolidating our voice networks we reduced expenses for our organization by over $1,000 per month. By working with Jeff Rains of Telecom Professionals we obtained a better telephone system, improved communication and generated a monthly savings that helped pay for our new equipment.
Best regards,
Brian Buckingham
Chief Financial Officer
989-797-6688

Our automotive dealerships have worked with Telecom Professionals for over 4 years. Initially we had Telecom Professionals inventory our lines, consolidate service and lower internet cost. The money we saved on the line consolidation paid for the implementation of our PRI cards, installation and programming. Jeff Rains worked closely with us migrating line services to our PRI to further reduce costs. He also encouraged us to program DIDs to ring at key locations including sales, service and other important members of our team. This reduced the time our operators spent processing calls and connected our customers to the correct person faster.
More recently, Telecom Professionals is assisting us in implementing our cloud computing strategy. Jeff's team combined our PRIS and data T-ls doubling bandwidth without increasing costs. Next, they located cable Internet to back up our T-ls in three of our locations and wireless service in our Holly, Michigan location where there is no Cable or DSL Internet service available.
The result to date has been a consistent improvement in service combined with a decrease in our telecommunications cost. This is why I recommend Telecom Professionals for your voice and data needs. We look forward to maintaining a strong business relationship with Telecom Professionals in the future.

Todd Szott,
Dealer Partner
szottauto.com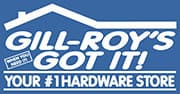 Our company recently worked with Telecom Professionals to review our telecommunications network at all 26 of our locations. In the past we had worked with representatives from Comcast, Charter and local telecom companies and they could not put together a comprehensive solution. Telecom Professionals reviewed our bills at no cost and developed a strategy for ALL of our locations that saved our company over $6,000.00 a month on our phone and internet services with no installation or construction costs.
Because of our numerous locations we had contracts that expired with our current carriers at different times over an entire year. Telecom Professionals coordinated the transfer of service to the new providers so that it coincided with end of the contract for each location and also coordinated the installation dates between the cable providers and our phone/IT personnel.
We recommended Telecom Professionals to businesses looking to reduce their telecom costs and improve service. Telecom Professionals made the conversion of our 26 locations easy. Gill Roy's Got It! Big savings without the big phone company hassle!
Jennifer Irish
Office Manager

We had a construction job projected to take 2 years that needed reliable, low cost internet service to the construction trailer on the build site.  Telecom Professionals took great care of us.  They researched all the options and kept me informed.
Following a carrier site survey it was determined construction costs were too high to proceed with our first choice with the local cable provider.  Telecom Professionals found Viasat Business Internet as a viable alternative to keep us within budget.  Service was installed in less than a week and provides us with up to 35Mbps download speeds with unlimited data usage each month.  If something better becomes available during this project we can either keep the connection as a backup or cancel it with very low ($15/mo) early termination fees.
I'm glad our IT vendor recommended Telecom Professionals.  We have now worked together a couple years on various projects and are in the process of upgrading our main office to fiber internet and voice service.  This change will provide us with much more dependable internet service and overall savings compared to our current setup for voice and internet.  It has been great to have Telecom Professionals in our corner when it comes to decision making about high speed internet and voice services.  I recommend them to others without hesitation.
Joanne Sweetman
Senior Manager – Marketing & Systems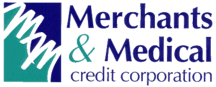 In the collections industry telephones are the lifeblood of our business. We have worked with Jeff Rains for over 10 years growing from a call center of 40 employees to over 150 employees. During that time we have moved to a new location, installed a new telephone system, installed a predictive dialer and upgraded our data communications with High Speed Internet. Currently we process 160,000 calls per week so our communication expense is a major portion of our operating overhead. Jeff has monitored our communications and even though our volume has increased he has reduced our annual telecommunications expense by $96, 000 per year, over the last four years.
Bob Carinduff,
President
810-239-3030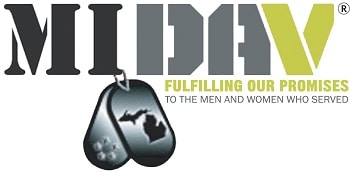 A big thanks to you and your company for the cost savings you were able to provide to us with our Comcast renewal contract.
As a Non-Profit Organization we are always looking for ways to save money so we can continue to provide our Veteran Programs to Michigan's Disabled Veterans.
Your help and hard work are greatly appreciated.

Christoper M. Sardo,
State Commander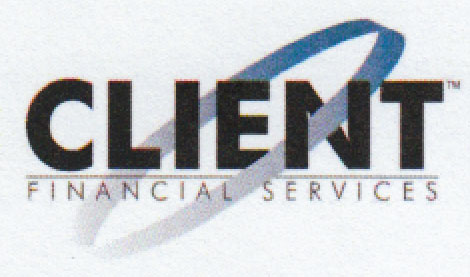 Client Financial Services of Michigan has been privileged to work with Telecom Professionals since the company was founded 8 years ago. Due to the unique nature of our business and clientele, CFS depends heavily on a sizeable number of telecommunications technologies and services to manage thousands of incoming calls and outgoing messaging campaigns each day. With each new CFS client relationship, Telecom Professionals plays a significant role in acquiring circuits, DIDs and managing porting requests with various carriers, allowing us to provide the highly specialized services our clients have come to expect.
Soon after joining the CFS team 5 years ago, I was introduced to Jeff Rains and Kay Luff of Telecom Professionals, and have been working closely with both ever since. Jeff and Kay work tirelessly to assess the services and circuits we are using, making recommendations on where costs can be cut and quality maximized. Four years ago they supported CFS in coordinating all of our providers as we moved to a new facility. Due to their hard work with the carriers, our circuits were transitioned inside of 2 hours (after business hours), resulting in zero disruption to our clients.
Recently they have assisted CFS in architecting and organizing a major circuit overhaul, migrating nearly 20 PRI voice circuits and multiple data T1-s to fiber, significantly decreasing recurring costs and simultaneously providing needed room for rapid growth. Jeff also recommended a shift from the traditional TDM PRI to SIP, opening new possibilities for CFS in the area of telephony resiliency as well as additional services we can then provide to our clients.
Telecom Professionals has been, and continues to be, a key partner of Client Financial Services, and I look forward to privilege of continuing to work with them. For both their commitment to professionalism and excellence, and for their continual focus on the best interests of their customers, I wholeheartedly recommend Telecom Professionals for any voice or data needs.
Sincerely,
Ryan Clymer
Network/Security Administrator